Best Silver Coin, Lowest Price, FREE Shipping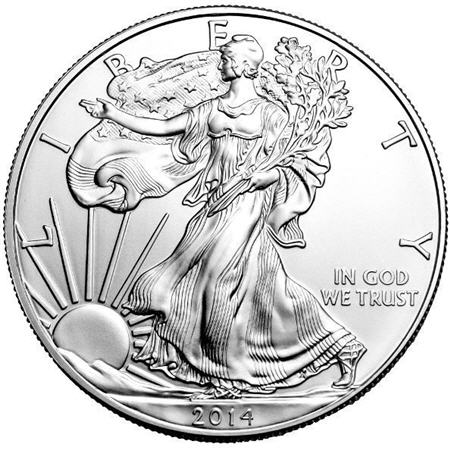 JM Bullion has become our go-to online Silver dealer since they have the lowest prices and FREE shipping. For a limited time they are again offering the best Silver coin for US investors to own at the low price of $2.45 over spot price. This is for any quantity and they pay shipping in almost all circumstances.
[CORRECTION: I initially "fat fingered" 2.49 over spot, it's really 2.45 over spot price of Silver and still valid today!]
Compare this to another favorite vendor of ours, Texas Precious Metals, where you will pay $2.55 over spot but only at quantities of 500 coins (monster box) and over.
Again, this is a limited time offer but is good for any quantity. So if you have a few paper fiat dollars you want to convert into true money, real wealth, then grab the offer HERE
Other Silver Products At JM Bullion
Our clients have been loading up on Silver while the spot price is low; buying most of it at JM Bullion. We have been getting 10 ounce Sunshine Mint Bars at low, low prices and even a few Gairsoppa shipwreck Silver bars just because they are so cool.
We even bought some US Silver Eagles the last time JM Bullion had this special sale.
US Silver Eagles are desirable for US Silver buyers for many reasons.
They have preferential treatment when you sell to not require a 1099 (privacy benefit, NOT tax)
The US public will pony up a higher premium because they think they recognize or understand them better than say a Canadian Maple Leaf.
Richard Russell Thinks Silver Is Best Buy, Eagles Preferred
The "GodFather" of newsletter writers, Richard Russell, feels that Silver is a screaming buy at these prices and a better buy than Gold based on the Gold/Silver ratio. And while he likely will not have called the bottom here, we can't help but remember the last time Silver was "bottoming" and Silver Eagles were just not available.
And, anyone who had them jacked up the premium to where there was no point in buying them since you were not able to take advantage of the low Silver price.
Mr. Russell is currently loading up on U.S. Silver Eagle coins, though we are unaware why he prefers the Eagle to Silver bars which can be had for a lower cost per ounce.
Perhaps the two reasons given above are his rational as well.
Don't Delay, Limited Supply & Time
JM Bullion can run out of Silver Eagles at this special price of 2.45 over spot at any time. So don't waste time if you are in the market for top ranking Silver coins at low premiums.
If JM Bullion is out, check Texas Precious Metals and APMEX.