250 Round Half Monster Box Too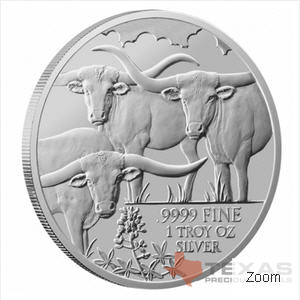 Texas Precious Metals 2014 Silver Round design has been quietly unveiled on their website – as promised by Tarek Saab in our interview last Summer.
This year's design features the famous Texas longhorn cattle in place of 2013's Cowboy with lasso.
While one always appreciates a beautiful Silver coin (or Gold coin!) we have to keep in mind that a large portion of the Silver coins we buy at today's low prices will one day be sold to those chasing a bubble in Silver & Gold – hopefully at insanely higher prices!
Half Size Monster Box
In addition to the newly designed Texas Precious Metals Silver round, TPM also has a picture of a half size Silver monster box with 250 rounds instead of the full size 500 rounds.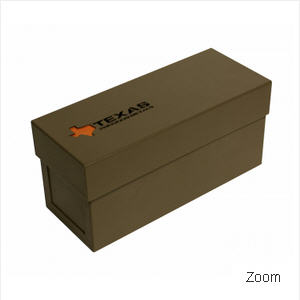 Hey, why not? Good idea in my mind. But they may as well plan on a 100 round mini monster box too since, as the Silver price heads to the moon, more and more people will not be able to afford even a half size monster box.
Note that the 2014 Texas Precious Metal round is not available just yet, but our Coupon Code IS still active through year-end.